Avo's provides high quality jewelry casting services for both custom designs and multiple orders, including settings and other components for rings, earrings, necklaces, pendants, brooches, and bracelets. We work with your digital or physical design models to create a finished product of superior aesthetics and quality.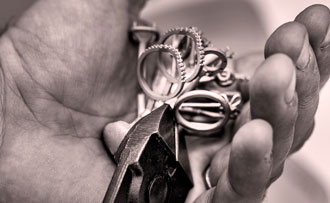 Casting
There are several methods of silver, platinum, and gold casting utilizing tools from the latest technology to time-tested practices of crafting by hand. The process varies for each individual jeweler and creation, but in every case the artisan creates a mold based on a real or digitally designed jewelry model and pours the right precious metal alloy into the mold while in its liquid form.
We cast the following metals:
Gold: 24K, 18K, 14K, 10K White, Yellow, & Pink
Silver: Sterling, Non-Oxidized, Nickel
Platinum
Palladium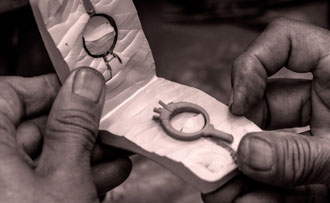 Mold Making
Our molds are created using the "lost wax" process, in which a wax model of the design is made using a sample piece or computer design. The model is then encased in plaster and placed in a kiln to melt the wax away, giving this ingenious process its name creating a 3D solid mold that the precious metals for the pieces can then be poured into. Through this process, skilled jewelers with decades of experience in the field create finished products to precise and intricate specifications.
We can produce the following molds:
Liquid
Rubber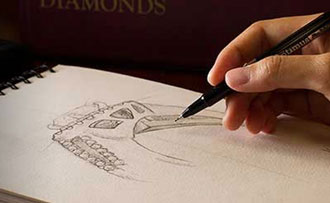 CAD
Submit your sketches or CAD designs to us and we will cast it for you!
Your designs are safe with us. We will hold on to your mold should you want to order more for a faster turnaround, and return it immediately when you ask for it to be returned.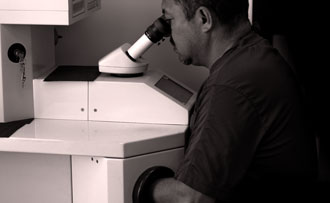 Laser Welding
To eliminate risks of additional costs when it comes to jewelry repairs, we at Avo's Casting use laser welding to precisely assemble and repair jewelry without having it near to a flame. Laser welding assures no damage to your jewelry's precious gemstones or diamonds and gives us more precision than other techniques.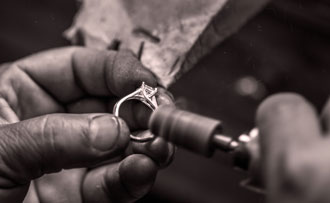 Finishing
When the solidified metal is removed from the mold, it is buffed and polished to remove any flaws or extraneous metal particles for a perfect finish. The end result is striking, stunning, and unquestionably handcrafted by experts.